Christmas is near the corner it is celebrated on 25th December every year to celebrate the birth of Jesus Christ, November has started and Christmas is just a month away, Christmas is celebrated all over the world, but it is the festival of Christians but due to the diversity of religion in India, Christmas is also celebrated with joy and enthusiasm, but non-Christians are really confused to how to celebrate Christmas and where to celebrate Christmas as they do not know the rituals and ceremonies and food has to be made, so for them today were going to tell the Best places in Delhi to shop and Celebrate Christmas 2021 for them.
let us get started,
1. Hyatt Regency – The Biggest Christmas Family Carnival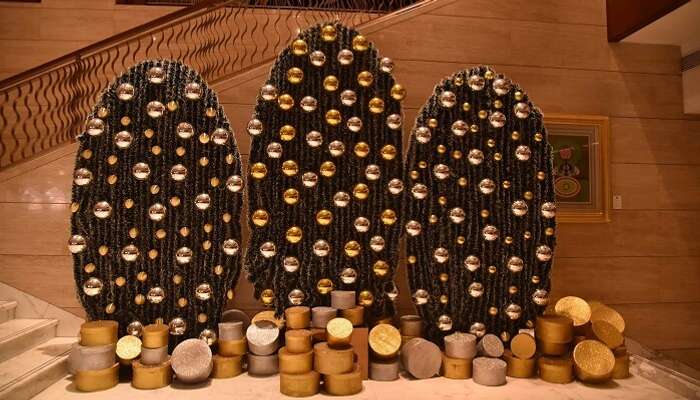 Hyatt Regency Delhi is all set to host the most special carnival interactive activities such as tree lighting, Santa's grotto, Masterchef challenges, singalong Christmas carols, and yummy food, fun games, and family games, the date and time are yet to be announced, Price per pass is INR 5750 plus taxes with alcohol, INR 4750 plus taxes without alcohol, For kids ages 2 to 12 years) – INR 2,000 plus taxes, Entry free for infants.
2. DLF Promenade Mall-
DLF Promenade is a beautiful mall, which has many branches, but I prefer you to go to Vasant Kunj dlf promenade, you will see lovely Christmas decor, the raindeers, and Santa who gives gifts to every child and you can take your child in the play zone, you can shop as well as eat the delectable snacks in the food court.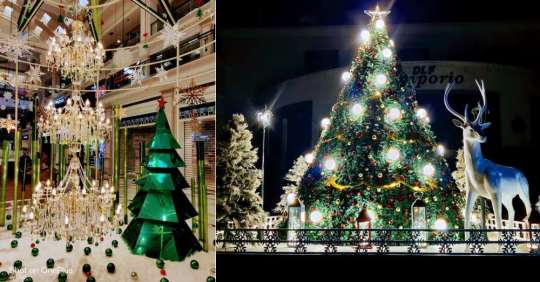 3. The Imperial-

If you wish to enjoy Christmas this festive season, visit The Imperial at Janpath. The lavish hotel is hosting a sumptuous Christmas party in Delhi along with offering a luxuriant stay. The package of Christmas would include a night stay in the hotel followed by a fulsome Christmas Eve dinner and an extensive buffet with great surprises for kids. Look out for the offers before it sells out. It is one of the best Christmas events in Delhi.
the cost is Rs. 23,999 per couple per night/-.
4. Sacred Heart Cathedral-
Celebrating Christmas in the nearby church is the most amazing thing to do. If you want your Christmas in Delhi a remarkable experience, attend the Eucharist Mass in the biggest church of the city – Sacred Heart Cathedral and be a part of a sacred Christmas celebration in Delhi. The beautiful celebration of Christmas at this church of Delhi is simply wonderful. It's an awesome experience to go for that joyous carol singing to ending the mass with relishing cake and coffee.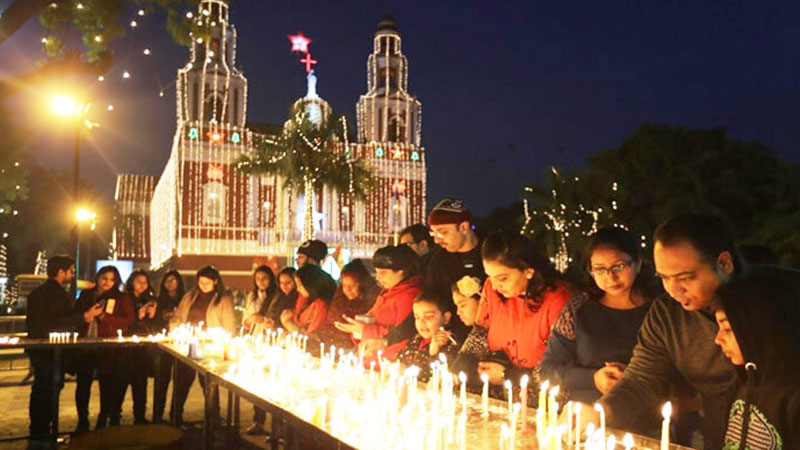 Delhi in December sees lots of opportunities for celebrations. Along with the pleasant weather of the city, there is a substantial festivity in the air with everyone feeling happy about welcoming a new and fresh year. Markets and shopping malls are decorated with attractive decorative pieces and restaurants go more creative on their menus. The festive period in Delhi witnesses arrangements of many beautiful celebrations in the month of December targeting Christmas Eve and New Year. 
Explore some of the best places to enjoy Christmas events in Delhi.